2019 ARTISAN EV2000R ELECTRIC SCOOTER – 50cc EQUIVALENT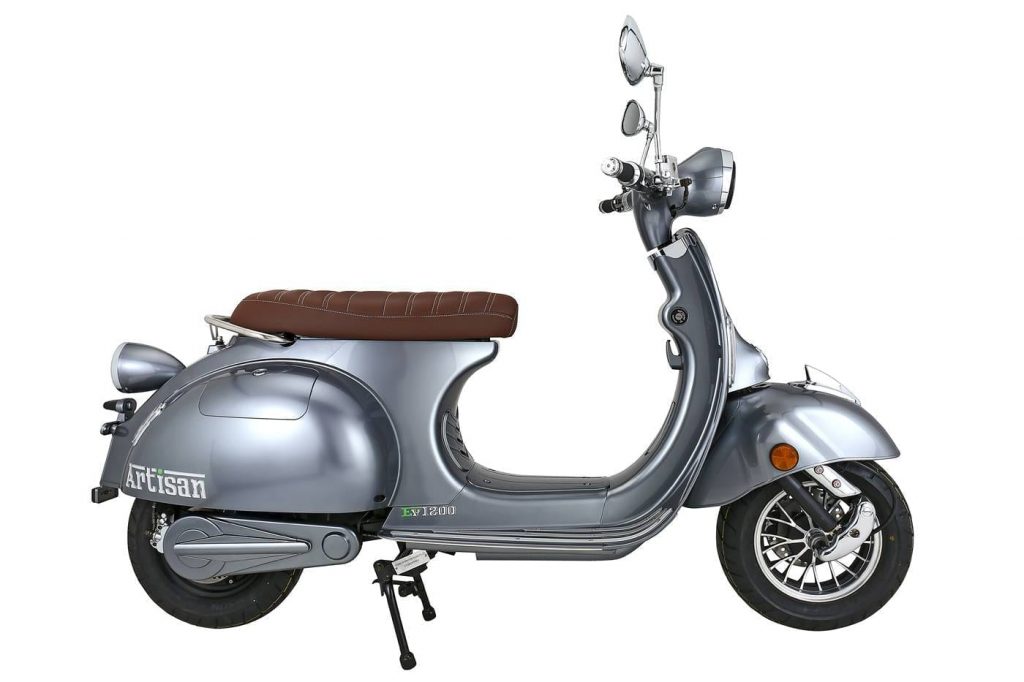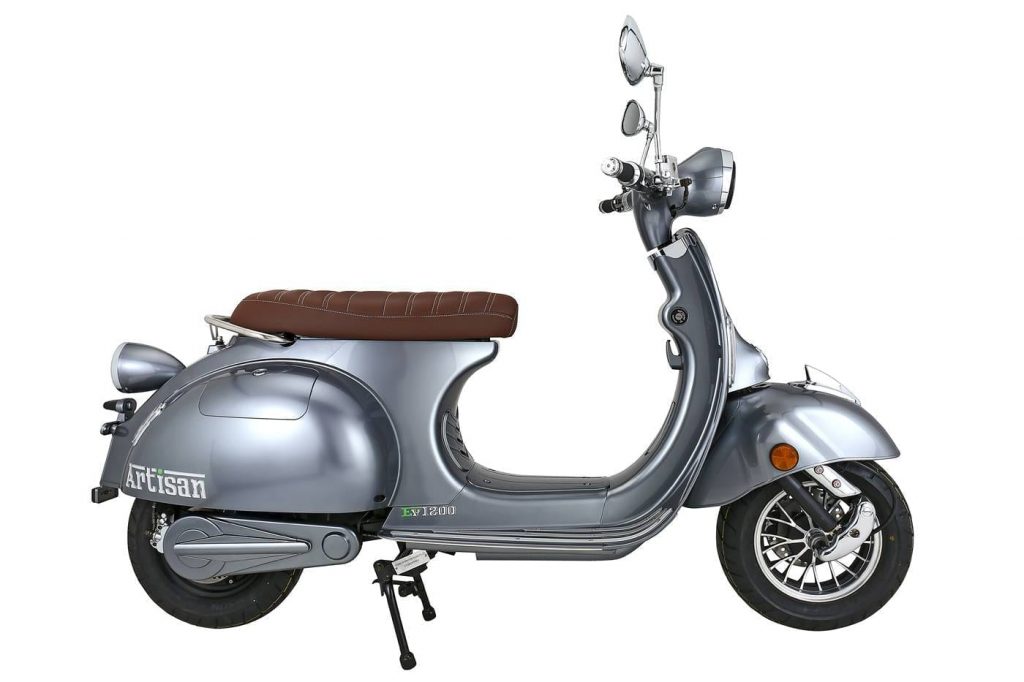 key information
| | |
| --- | --- |
| Ad ID: 13369 | Added: 27/06/2019 |
| Sale price: £2,495 | Condition: Brand New |
| Location: Ossett | City: Ossett |
| Phone: 01924600588 | Views: 3191 |
BRAND NEW FOR 2019
ARTISAN EV2000R
ELECTRIC SCOOTER
Artisan's engineers and designers retained the timeless classic scooter design whilst taking everything back to a shell. They specified parts and components specifically for the UK and European markets. All Artisan electric scooters are EU type approved with EU Certificates of conformity. More than that they have built in features and finishing touches that make the Artisan a unique, modern, fun ride.
———————————————————————————
Here are some guidelines as to who can ride an Artisan EV2000 Electric Scooter on the road.
These scooters are restricted to 30mph, so the law treats it as a 30mph 50cc petrol moped / scooter.
This list of eligible riders are:
A rider aged 16 and over with a provisional moped licence and a CBT (compulsory basic training certificate)
Anyone with a full car licence issued after Feb 1st 2001 and a CBT (compulsory basic training certificate)
Anyone with a full car licence issued before Feb 1st 2001
Anyone with any class of full motorcycle or moped driving licence
———————————————————————————
Twist and Go – Easy Ergonomic Ride
No starting, no warm up, just turn the key, take in the outdoor freedom and off you go.
If you are road aware and can ride a bike then the Artisan scooter is a joy to ride. No clutch, no kick starting, no unreliable dirty engine. Just twist the throttle to go and apply powerful front and rear brakes to stop. The scooter also has dual mirrors LED indicators and daytime running lights.
Classic looks, new technology! Stylish, clean lines!
Powerful, all-new, LED lighting for main and dipped headlights, side lights, indicators, brake and tail lamps. Stylish, great visibility, low power consumption and more reliable!
Low profile tyres and powerful disc brakes front and rear for bags of grip and great stopping power
Want the convenience of charging anywhere?
Removable battery charging
The EV2000R's removable Lithium Powercell is ideal for city living or when you want the versatility to charge anywhere. You can buy a second Lithium Powercell for added convenience and range, One Powercell gives approx 40km range and two gives approx 80km. Charging is a simple as taking your battery home, to work or a cafe and charging from any 13amp socket. Just like your phone.
Eco friendly – No road tax, no petrol, no congestion charge, low maintenance, free parking and pennies to charge!
All Artisan scooter models are congestion charge free and enjoy the benefit of free road tax. With a full charge typically costing as little as 20p there has never been a better time to be both environment and pocket friendly.
12 MONTHS NATIONWIDE ARTISAN WARRANTY
Plus complimentary Road Assist, Breakdown Recovery and Home Assist
Your choice of colours – Which will you choose?
Artisan's designers have carefully selected a pallet of retro colours, harking back to the the era with a modern twist. Whether you choose the Classic Polar White, Retro Dusk Blue, go for a twist with our Latte Mint Green or settle on the special Metallic Storm Grey finish (£100 charge for Mettalic Storm Grey), you can be sure that you will have a great timeless look, turning heads wherever you go.
Technical Specifications:
NEW EV2000R – Removable Lithium batteries
Max speed (km/h): 45km/h (Approx 30mph) (60V 1200W motor)
Range distance per charge (km): Singe Cell = 40kms / Dual Cell = 80kms
Motor rating power: 2000w (2.0kw)
Consumption/100km: 3.0kw.h
Battery Type (Single Cell): 60V 20Ah (Single Cell) Lithium battery
Battery Type (Dual Cell): 60V 40ah (Dual Cell) Lithium battery
Recharge cycles (times): 800 (approx)
Charging duration time: 5-6hrs from complete empty to full (4 amp Smart Charger Supplied)
PRICING
Single Cell Model: £2,495 + OTR Fee
Upgrade to Dual Cell: + £500
OTR Fee: £150
Finance this ev
Work out how much you can afford every month