2019 ARTISAN EVO3 ELECTRIC BIKE – 125cc EQUIVALENT – LIKE AN ELECTRIC MSX GROM !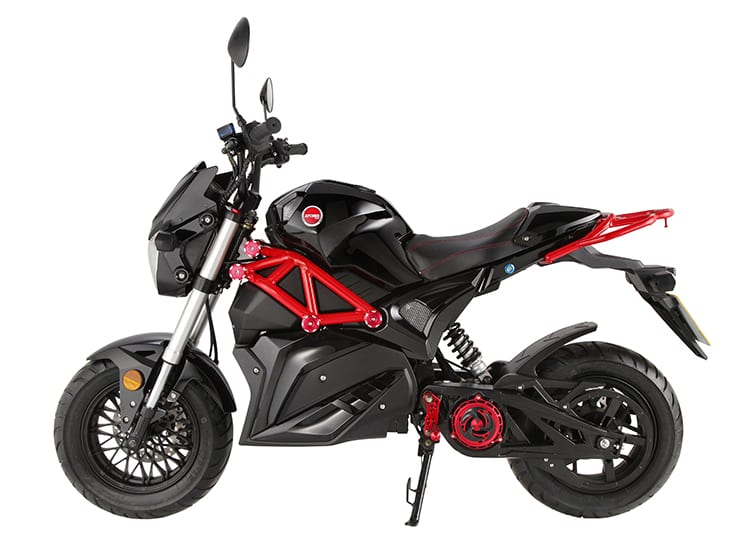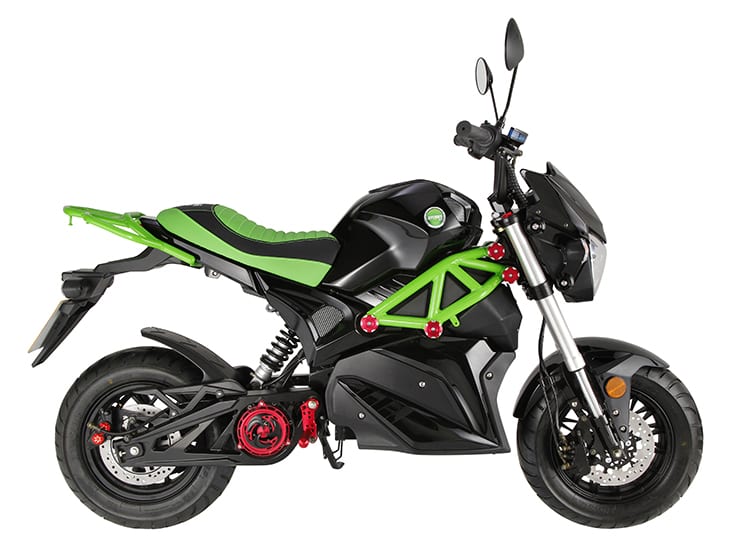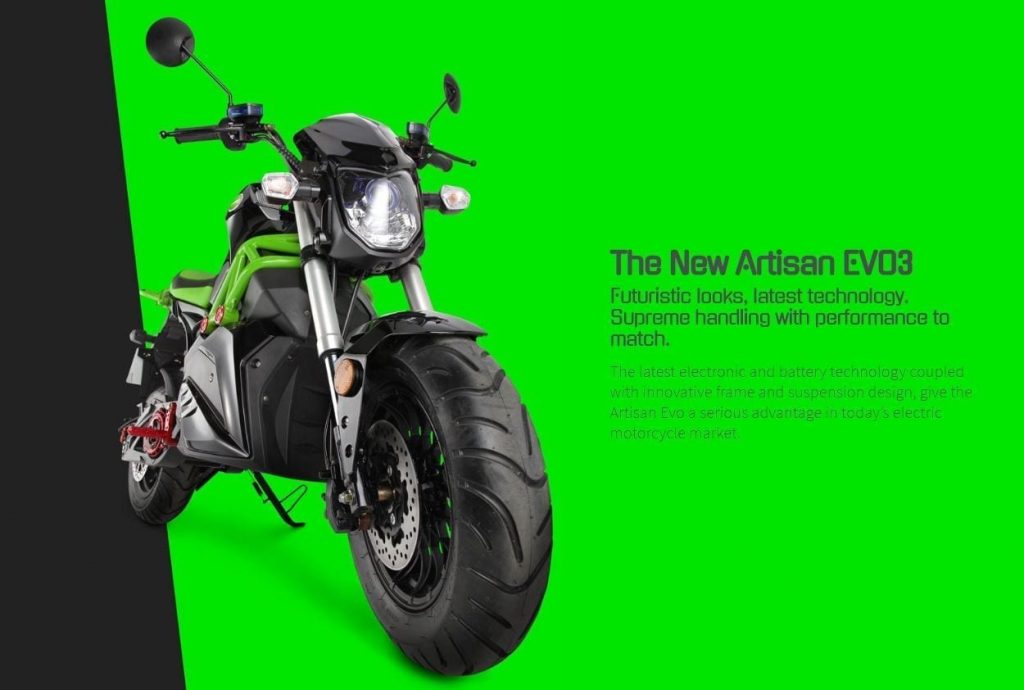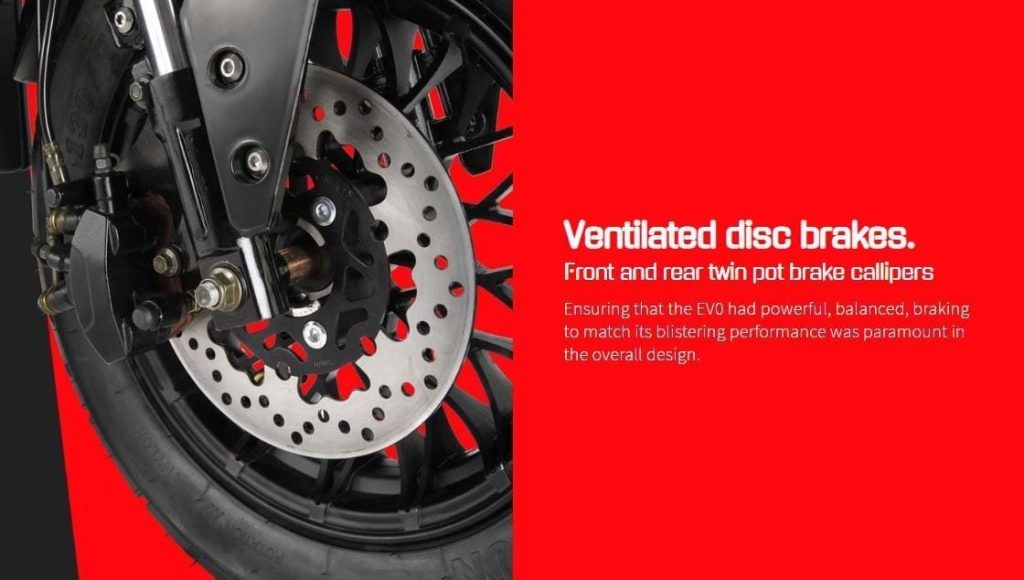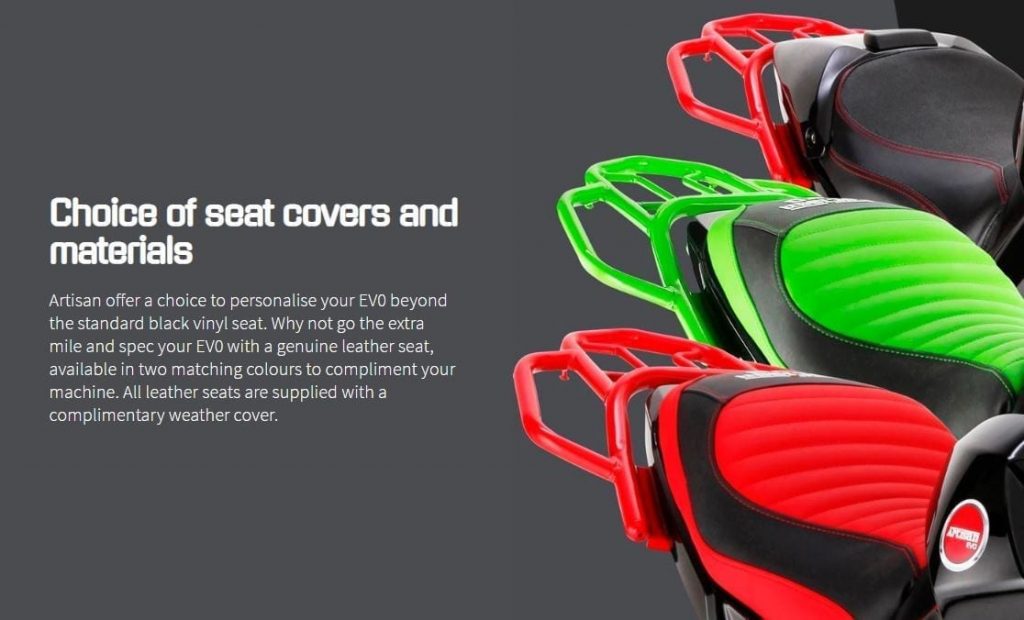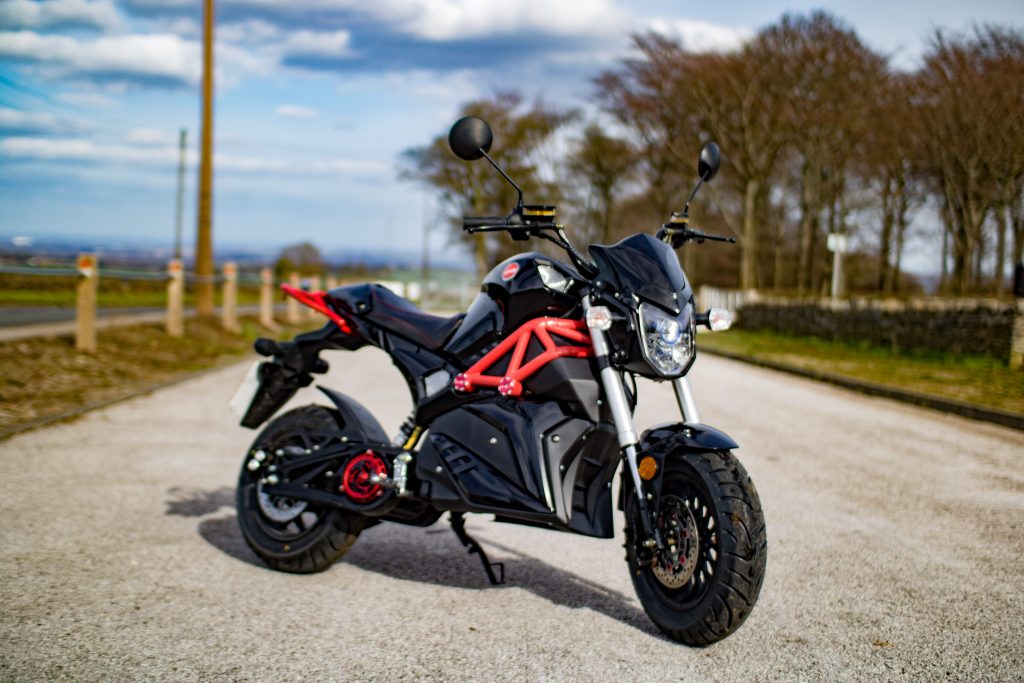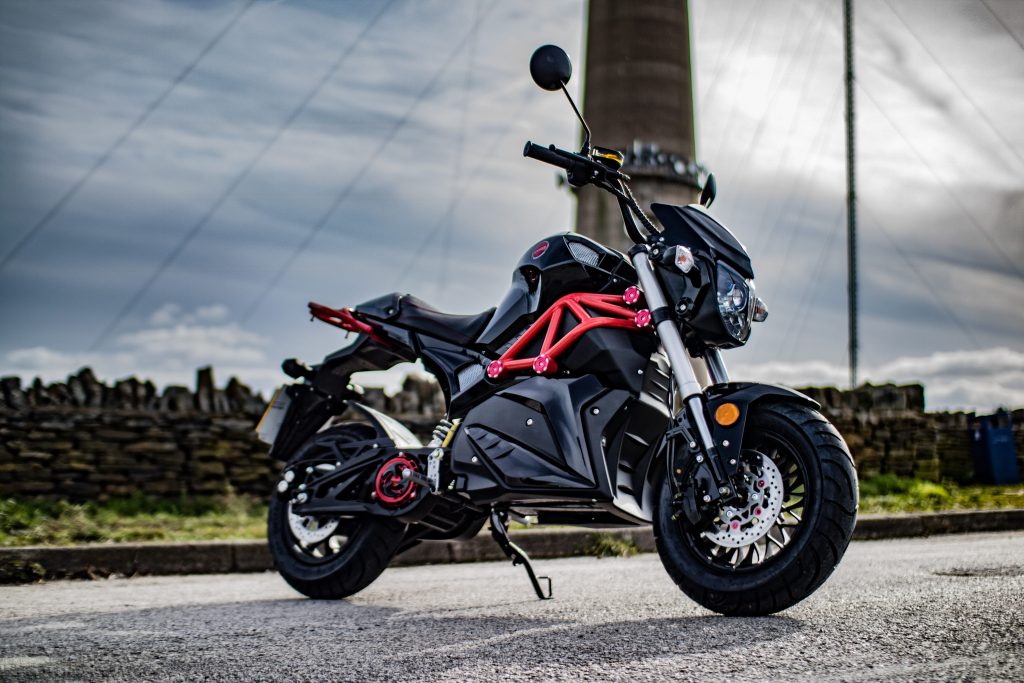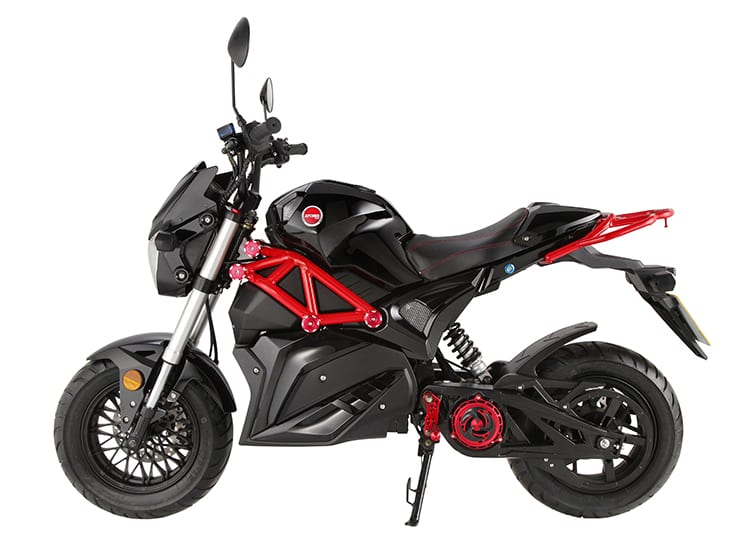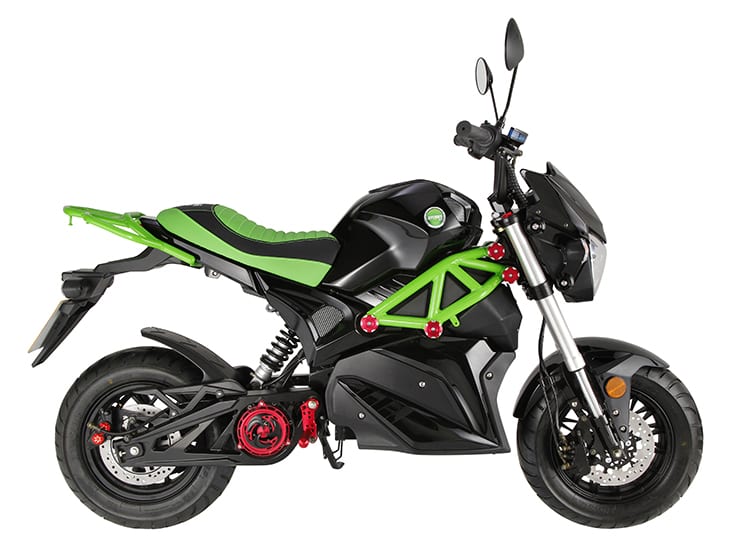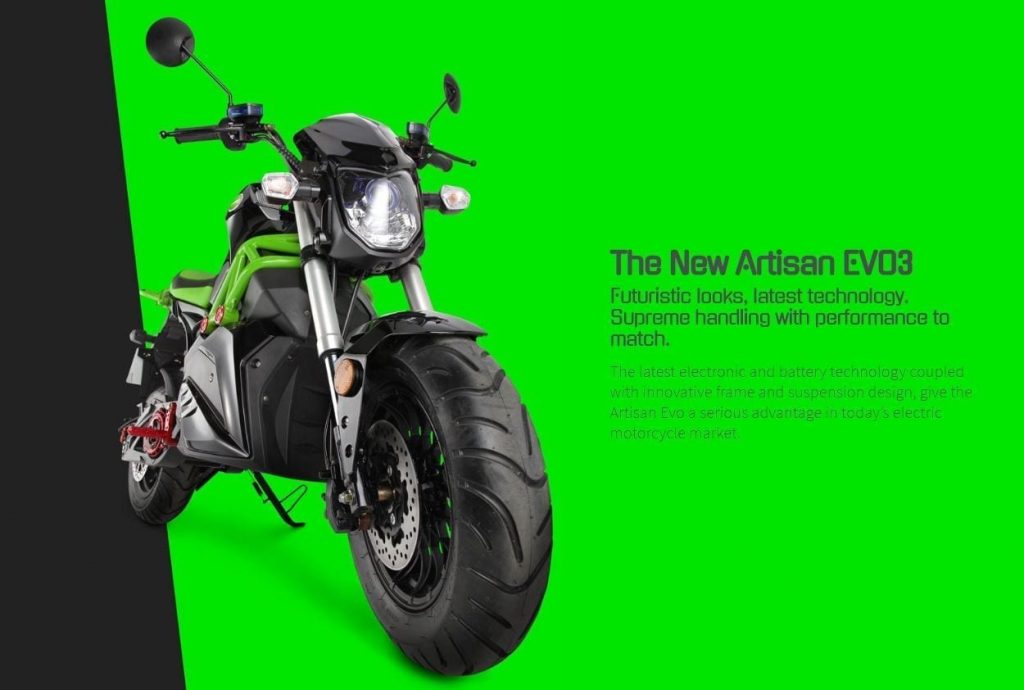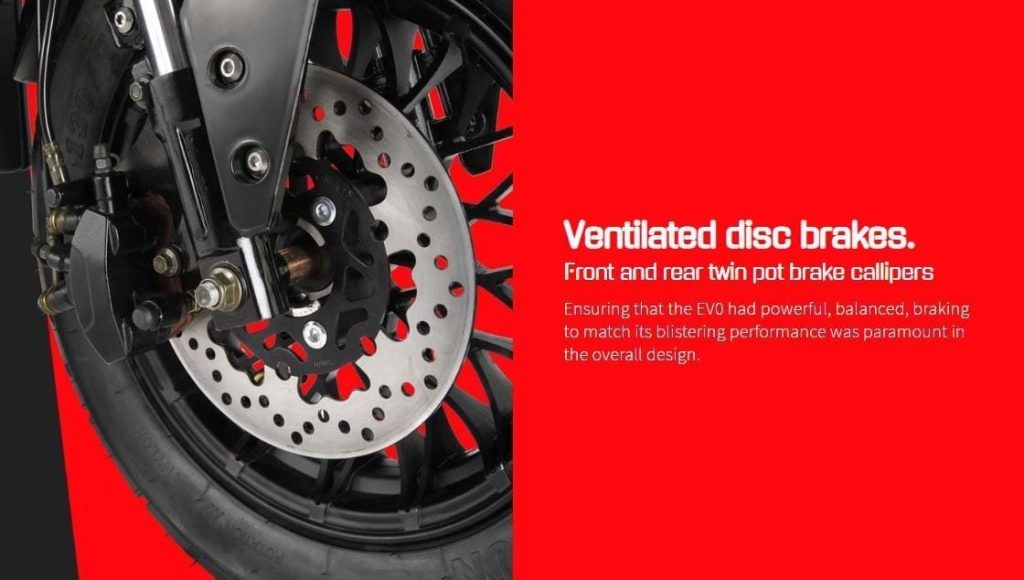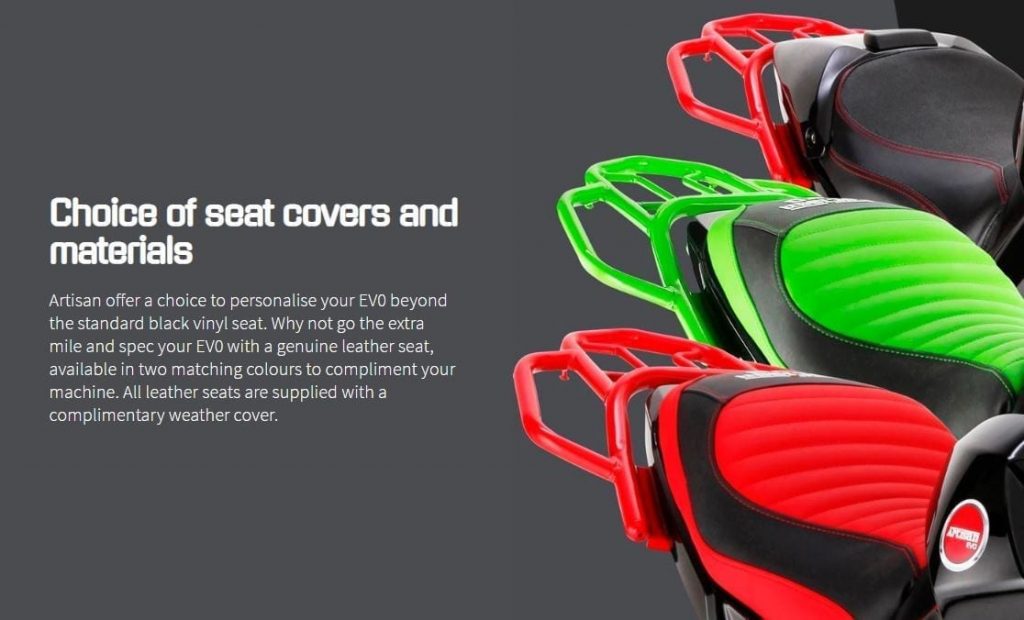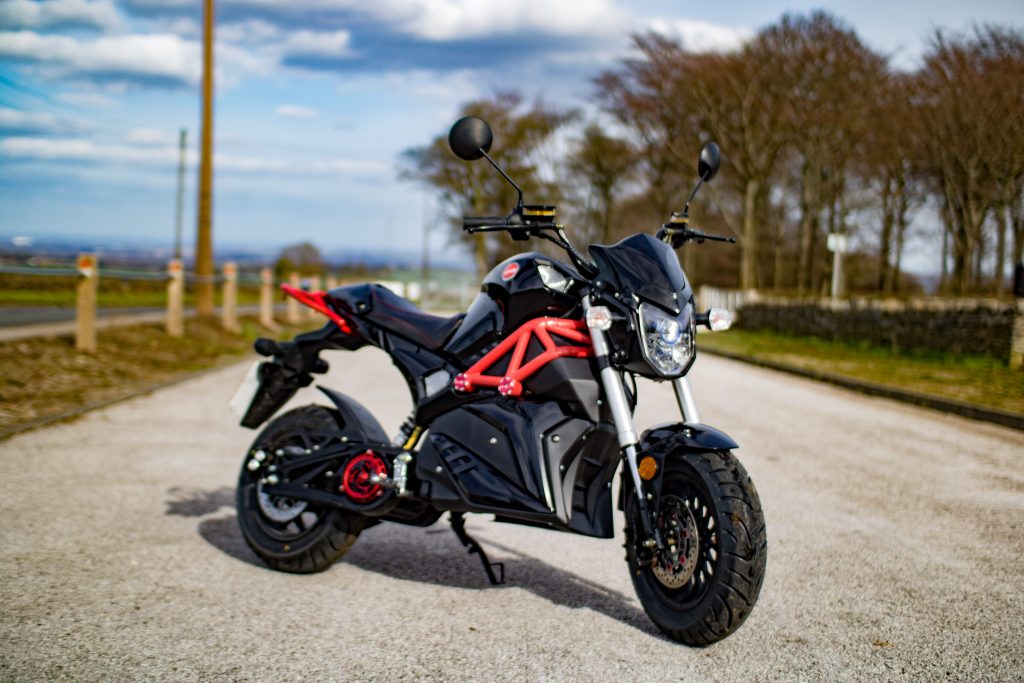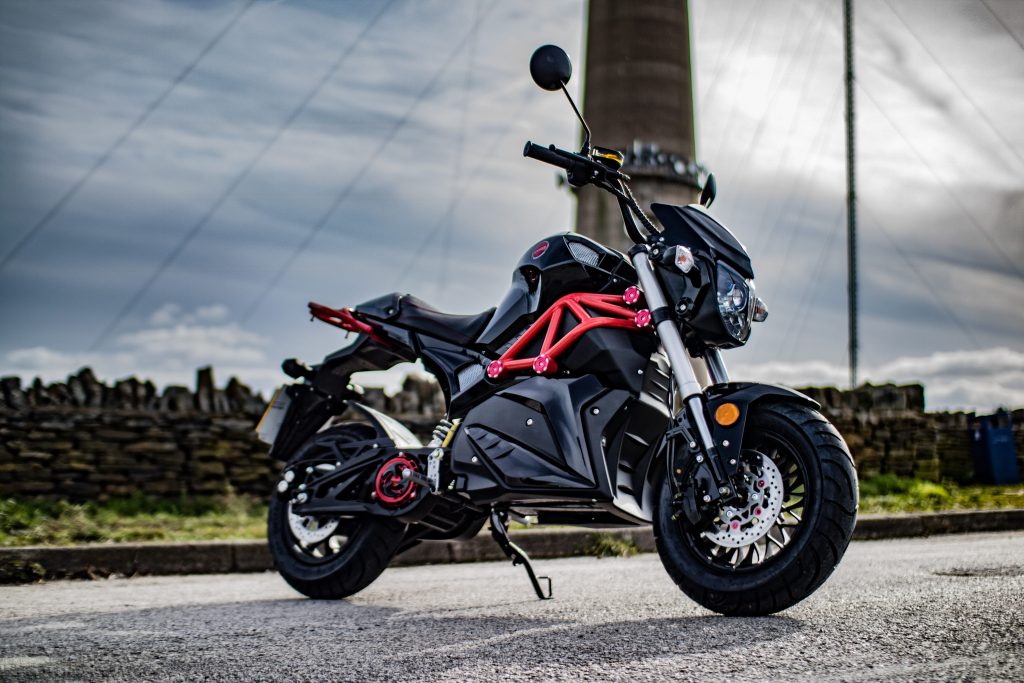 2019 ARTISAN EVO3 ELECTRIC BIKE – 125cc EQUIVALENT – LIKE AN ELECTRIC MSX GROM !
: E-Motorbikes : Ossett
key information
| | |
| --- | --- |
| Ad ID: 13394 | Added: 27/06/2019 |
| Sale price: £3,295 | Condition: Brand New |
| Location: Ossett | City: Ossett |
| Phone: 01924600588 | Views: 4496 |
BRAND NEW FOR 2019
ARTISAN EVO3
ELECTRIC MOTORCYCLE
The latest electronic and battery technology coupled with innovative frame and suspension design, give the Artisan EVO3 a serious advantage in today's electric motorcycle market. And I am pretty sure you can see a lot of similarities between this and the super popular Honda Grom / MSX 125 in terms of the styling.
Twist and Go – Easy Ergonomic Ride
No starting, no warm up, just turn the key, take in the outdoor freedom and off you go.
No clutch, no kick starting, no unreliable dirty engine. Just twist the throttle to go and apply powerful front and rear brakes to stop. Rear brake on the left side handlebar lever, and front brake on the right side lever.
Powerful 3000W mid-mount motor
Silent belt drive system
80kph performance. Under-seat charging port enables you to plug into any nearby 13amp socket for a full recharge in 6hrs.
The EVO3 has 3 power settings; altered through using a switch on the handlebars. In simple terms these settings restrict the top speed to either, 30, 40 or 50mph.
Featuring a sealed lithium battery it is charged using any 13amp socket, just like your phone. A full charge from empty takes six hours, however it is highly unlikely you wold ever run the bike down to absolutely empty.
———————————————————————————
EVO3 FAQ
• Who can ride an EVO3 motorcycle?
Artisan EVO3 motorcycles are categorised as A1, so the law treats it the same as a 125cc petrol motorcycle.
• What is the max speed of the EVO3?
The EVO3 has a max speed of 80km/h (50mph) with the 30ah battery.
• What is the approximate range per charge?
The EVO3 has an approximate range of 90km (56 miles) at 45km/h (28mph). Of course, if you ride it full throttle everywhere then it will consume the power much quicker. But riding sensibly for commuting, getting through traffic, riding in towns and cities, then the opportunities for doing more than 30mph are few and far between.
• How long does it take to charge from totally empty?
Charging from 0% to 100% takes six hours, although it is rare the bike would be charged from totally empty.
• How many recharge cycles can the battery do?
The EVO3 battery is capable of approximately 800 recharge cycles. Please note the battery still maintains 70% of its original capacity after 800 cycles. So based on 2 charges per week that would take 8 years to reach 800 charge cycles, and at which point it will still retain 70% of its original capacity.
What are the servicing costs?
Servicing costs on an electric motorcycle are far less than on a standard petrol engine. Why is this? The battery and motor are sealed units that do not require any work / servicing, just a check over. So no oil changes, air filters, oil filters, spark plugs, coolant changes, chains and sprockets (the EVO3 is belt driven), or valve clearance checks etc. The only serviceable parts are items such as tyres, brakes, bearings and suspension but these are just like they would be on a petrol bike.
Is the EVO3 good value for money?
If you compare the purchase price of the EVO3 with its petrol counterpart there is an initial saving. Then factor in the money saved on fuel and road tax, then calculate and add in to the equation the money saved on reduced servicing costs, and it all looks pretty good doesn't it.
But is an electric motorcycle really a good option for me?
Electric bikes are not for everyone, but these particular ones are perfect for those of you who want cheap traffic-beating commuting to work, college, or to see friends and family, where you may not be doing more than 30 to 40 miles in a day. Those who want an environmentally friendly form of transport for local commutes. Those who need to travel in city centres and who want to avoid congestion charges. Those who want to embrace the future of personal transportation. Those who want a lightweight and small bike to keep at the caravan or holiday home or to take with them in their campervan. And perfect for those who don't want to be involved with general maintenance of running a motorcycle, and who want excellent reliability. For you guys, this is the perfect match.
———————————————————————————
Eco friendly – No road tax, no petrol, no congestion charge, low maintenance, free parking and pennies to charge!
12 MONTHS NATIONWIDE ARTISAN WARRANTY
Plus complimentary Road Assist, Breakdown Recovery and Home Assist
£3,295 + £150 OTR Fee
Finance this ev
Work out how much you can afford every month