Clean air for all: Lampposts to charge electric cars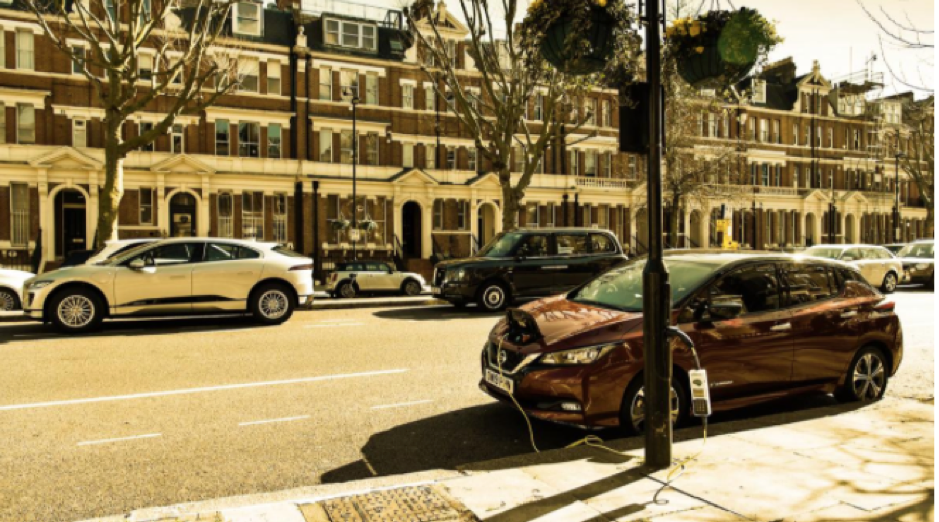 Grame Paton for The Times newspaper reported today, An "electric avenue" has been developed where lampposts have been converted into chargers for battery-powered cars.
In what is thought to be the first of its kind, a street in the capital has been transformed into a hub for the vehicles to promote their use in residential areas. Twenty-four lampposts over a half-mile stretch of Sutherland Avenue in Maida Vale, northwest London, have been converted to contain chargepoints, allowing residents without driveways to power up electric vehicles overnight.
The project, led by Siemens, which was completed yesterday, is the first time a street has been fully converted to cater for on-street car charging.
The conversion comes amid concerns that a perceived shortage of public chargers may be preventing many motorists from ditching petrol and diesel cars in favour of electric vehicles. The majority of charging is done at home but this can be practically impossible for many people living in flats without a dedicated parking space or homeowners on residential streets without their own driveway.
Figures published this month showed that 6,500 new electric cars were sold in the first two months of this year, more than triple the number in the same period in 2019. However, they still make up only 2.9 per cent of new cars in the UK and experts say that a significant upsurge in charging infrastructure is needed to push sales.