Ford Fiesta to Be Dropped, A Closer Look at Lotus' New Electric SUV, VW's Upcoming Electric Performance Models, and More
Ground-breaking news from two major manufacturers this week, with an announcement from Ford signalling the end of the Ford Fiesta, as well as Lotus revealing all about their upcoming electric 'hyper' SUV.
In other news, VW has revealed that "several" electric R performance cars are in the planning stage, West Midlands Police takes on nearly 70 new all-electric vehicles, and Honda begins the sale of its first battery-swapping station for e-Motorbikes. Read all this and more in this week's quickfire round.
Don't forget to check out this week's numbers either, with Germany set to invest a truly staggering amount into electric vehicle charging infrastructure, and a rival closes in on Tesla's quarterly sales…
Turning to a New Era – Production of Ford Fiesta Set to End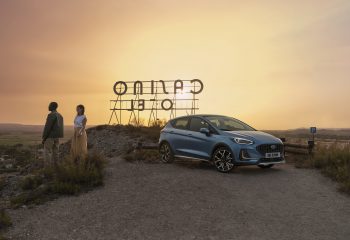 A Cherished History
After 46 years on sale, Ford has just announced that the production of the much-loved Ford Fiesta will end in 2023. With over 22 million units sold over 9 distinct generations, the Fiesta will be remembered by many as a reliable supermini that went the distance. I myself will look back fondly at this car, as it was the car I first learned to drive in – I'm sure I'm not alone in this.
Production of the Fiesta will finish in June 2023 in Ford's factory in Cologne, joining the S-Max and Galaxy models which will be discontinued in April.
Why is Ford Ending the Production of the Fiesta?
Despite being a best-selling car all the way up to 2020, the time has come for the Fiesta to be phased out in favour of Ford's electric vision, the manufacturer has stated. Ford plans for all its passenger vehicles to be fully electric by 2030, with the remaining vehicles to be electric by 2035.
As for Ford's electric models, the Ford Mach-E and Ford Lightning continue to do well in sales, with the former beating Tesla's Model 3 for 'top electric vehicle of 2022.'
Ford's Future Plans
The manufacturer plans to introduce three new passenger vehicles, as well as four commercial vehicles across Europe by the end of 2024, bolstering their already impressive line-up of EVs. Ford has also set a goal of selling more than 600,000 electric vehicles in Europe by 2026.
The Next Chapter in Lotus' History is an Electric SUV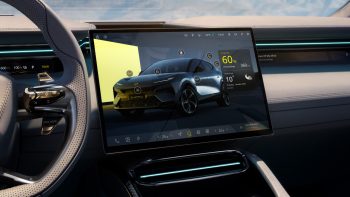 A New Direction
Branching out from their traditional production of lightweight sports cars, Lotus has now confirmed the specs for their brand-new electric SUV, the Eletre. Lotus will be joining the ranks of Ford, Kia, and Audi, as well as many other leading manufacturers who already have a foot in the electric SUV market.
So, what makes the Eletre special?
The Lotus Eletre: Specs
Dubbed by Lotus as the "world's fastest dual-motor electric SUV", the top-spec model of the all-electric Eletre has been reported to hit 0-60 mph in less than three seconds. We can totally see that Lotus' pedigree plays a part in this.
There will be three distinct models of the Eletre, namely the Eletre, the Eletre S, and the Eletre R. The Eletre and the Eletre S share a lot in common, they both, for instance, feature a single motor cranking out 603 hp, whereas the R variant utilises a dual-motor setup that achieves a whopping 905 hp.
The Eletre also has some impressive tech onboard as well, with the Lotus Hyper OS (Operating system) being launched alongside the new model. Features of the new operating system include over-the-air updates, EV range assistance, predictive routing, and many more gadgets to get the heads of tech junkies spinning.
How much will the Eletre be priced at?
Pricing for the lowest model is set to begin at $95,350, which definitely sets the SUV square in the luxury car category over the more affordable Kia EV6 ($40,900), for example.
The Eletre is set to go on sale in 2023, although when exactly in the year this will happen has not yet been announced. In the meantime, check out Lotus' latest presentation of the Eletre here.
Quickfire Round:
This Week's Numbers:
6 billion – Euros to be spent by Germany on electric vehicle charging infrastructure.
182% – Quarterly increase in sales (to 258,610 units) in Q3 by Chinese EV company BYD, closing in on Tesla, who sold 343,830 units.
$135 million – Received by Vietnamese EV maker VinFast for climate-friendly EV development.