FAST AND FURIOUS EV's – Rimac and Dodge accelerating the transition to electric cars.
Today, we'll be showcasing two vehicles that are the cutting-edge in the electric space, and we can't wait to see them on The EV Marketplace in the future.
Speed, style and the latest EV News
First up is the 2023 Nevera, one of the latest creations from Rimac, who have close ties to Bugatti. If this serves to tell you anything, then you'll already know that this car is fast. Blindingly fast.
Following that, we've got the stunning Dodge Charger Daytona SRT concept, which absolutely oozes style and straight-up coolness. All without a single drop of petrol being used.
Don't forget to check out our quickfire round for this week, where you can read about the latest battery technology which could lead to your car charging quicker than your phone! The UK NHS is also bringing on board a fleet of electric ambulances, and France will be trialling their own $100 a month electric car leasing plan.
What's more, California is to end sale of ICE vehicles by 2035, and new research suggests EVs may help to slow a coming recession…
Read on for all of this, and our weekly numbers roundup, in this week's blog.
Jaw-droppingly Fast
When you think of the fastest cars in the world, perhaps Ferrari, Lamborghini, or even the Bugatti Chiron come to mind. Introducing the Rimac Nevera – let's just say that it makes the Bugatti Chiron, with its 0-60mph in 2.3 seconds, look like grandma is behind the wheel.
The 2023 all-electric Nevera can achieve 0-60mph in just 1.85 seconds. You read that right. According to the leading engineers at Rimac, even this is not the final estimate for how fast production cars can go, with one engineer stating that production cars could achieve 0-60mph in under one second.
With 1914 bhp and 1740 lb-ft of torque, the 2023 Nevera is seriously pushing the boundaries of what we expect from a production car.
A match made in motoring heaven
Rimac and Bugatti formed the 'Bugatti Rimac' joint company in November 2021, where they plan to take on new and exciting projects with the incredible talent from both companies. However, both the Chiron and Nevera will remain independent projects for each parent company for the time being.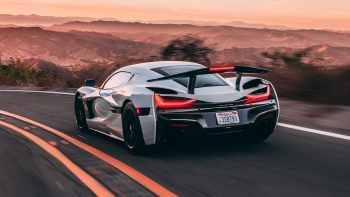 More Than Just a Speed Demon
But the electric hyper-car is much more than a one-trick pony. It's a full package that offers the luxury driving experience expected of a car with a $2.4 million price point. With a variety of different drive modes, including cruise, range, sport, track, and drift, there's a serious amount of fun to be had with this car.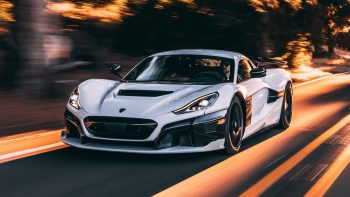 There's also some clever tech to be found in the torque vectoring system, which adjusts how much power is delivered to the wheels depending on the grip available. This, with the addition of industry-leading suspension, adds up to a smooth drive that gives confidence to the driver with every bend.
You can follow the progress of the 2023 Nevera here.
The Stunning Dodge Charger Daytona SRT Concept
Sleek and Stylish: A Homage to Muscle Culture
The devilishly handsome Daytona SRT concept was unveiled at the Dodge Sport Week, held this August, and what a reveal it was. With a brand-new powertrain which dodge calls 'Banshee', it's set to reach new heights of performance, besting previous engines designed by the group.
Electric Daytona SRT perfomance to surpass the legendary Hellcat
Although data on the torque and horsepower produced by the Daytona SRT have not yet been revealed, Dodge have stated that the EV eclipses the famous Hellcat across the performance spectrum.
The all-new eRupt multi-speed transmission system is designed to make the drive even more fun, recreating some of the driver involvement which is a core part of muscle culture.
Don't Forget the Sound
Muscle cars wouldn't be complete without the spine-tingling sound that they produce, and Dodge knows this. Nicknamed the Fratzonic Chambered Exhaust system, the patent-pending system produces a roar at no less than 126dB. You can listen to the sound for yourself here – it's clear that Dodge have achieved a futuristic tone that still emulates what you'd expect from a V8 engine.
There's still more information to come from Dodge regarding their latest electric creation, however we certainly see this concept as a step in the right direction, keeping close to their roots in muscle car culture while creating a much more eco-friendly vehicle.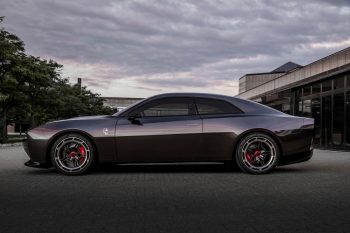 Quickfire Round:
This Week's Numbers:
61% – Increase in Global EV sales in Q2 2022
$4.4 billion – EV battery plant to be built in the US by Honda + LG
£20 million – Funding by UK gov for new EV chargers