COP26 kick off, Tesla still leading the charge, and more EV news this week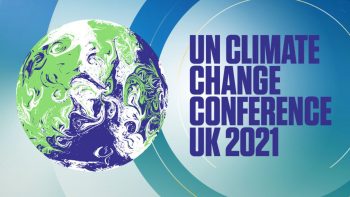 "Double, double toil and trouble; this week's EV news is truly spooktacular!"
Okay, so we might not be able to rhyme… However, we're only days away from this year's UN Climate Change Conference (COP26), and we couldn't be more excited! While we can't offer you any sweets, we certainly can offer you plenty of the latest electrifying news in the EV space.
From those of you unsure of what COP26 is, to those who are gripping the armrests of your chairs in sheer anticipation (we hope that's all of you), we'll be filling you in on what to expect from the summit, alongside some fascinating news from Tesla, who have really shone this year. 
Once you've had your fill of Tesla and COP26 goodness, why not check out some extra reading in the quickfire round? This week, we're featuring the likes of electric trains in the UK, the successor of the Nissan Leaf, and we couldn't help but include one, or two, bonus articles about Tesla as well. Have fun!
Battery Bonanza: Tesla's New Strategy
The Model 3 Smashes Records
It's official. Tesla has only gone and done it. The Model 3 is now the best-selling car in Europe, and notice how we didn't say electric. A major milestone in EV history, the Model 3 was sold 24,591 times in September, outperforming the number two slot, the Renault Clio, by over 6,000 units. 
Needless to say, it's been a good quarter for Tesla, who are currently waving a metaphorical fist at the naysayers who expected Musk's project to have burned to ashes a long time ago. 
Tesla Changes Up Their Battery Tech
What's more, Tesla has announced a particularly interesting change when it comes to the battery tech used in the standard-range Model 3 and Y.
To tackle the ever-present mission of cutting battery costs as much as possible, Tesla will be making the switch to lithium-ion phosphate (LFP) battery technology, shifting away from cobalt-based batteries, which are a lot more costly, for the Model 3 and Y.
Aside from a reduction in price, the improving energy density of LFP batteries is beginning to make them more competitive when compared against nickel cobalt aluminium (NCA) technology, the current standard for Tesla vehicles.
Could Price Reductions Be on Their Way?
Tesla has already been employing LFP tech in China, where it was able to drop the starting price of its standard range Model 3s from $48,080 to $38,773. Such a whopping difference says good things about what the switch could mean for the western market, especially for buyers who are interested in a Tesla but are unsure about the pricing.  
If you'd like to read more about Tesla's latest decision, check out this article. 
Around the Corner: COP26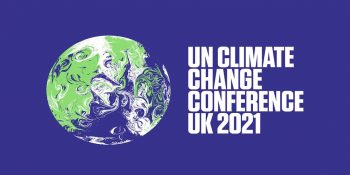 When Will COP26 Be Taking Place?
From Sunday 31st October through to Friday 12th November, COP26 will be taking place in Glasgow, bringing together leaders from all over the world to discuss how they intend to take action to tackle ongoing climate change. 
What's the Goal of COP26?
To uphold the Paris Agreement (2015: Where 196 parties signed an agreement to keep the global temperature increase below 2 degrees Celsius), many countries will be laying out their plans to tackle global warming. We expect that the switch to EVs, as well as the reduction of fossil fuel usage, will be covered extensively. 
There's already plenty of news coming out, such as Prime Minister Boris Johnson announcing that the UK will make it compulsory for its biggest companies (approximately 1,300 of them) to report opportunities and risks regarding climate change. 
An Electric Police Force
What's more, West Midlands Police are to join Yorkshire police (pictured on a Zero FX in 2020) and use an electric motorcycle as they support COP26. Zero Motorcycles, loaning the bike to the force, has kitted the Zero SR/S out with all the bells and whistles, with the bike costing less than 2p per mile to run!
We'll be providing more coverage on COP26 announcements each week, and we can't wait! In the meantime, if you'd like to read more about the summit and what to expect, check out the official document detailing it here.
Quickfire Round:
Electric trains are on track in the UK.

Read more

.
Will the Nissan Leaf's electric successor have what it takes?

Read more

.
Is a $15,000 Tesla on the horizon?

Read more

.
Hertz to supply 50,000 Teslas to Uber.

Read more

.
As petrol prices soar, there's never been a better time to own an EV.

 

Read more

.
Until next week, #TIMETOGOEV