ev news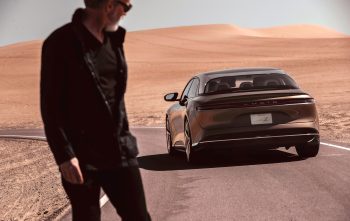 "The world's gone mad. Thankfully I have my EV, no queueing for me." 
– A very wise philosopher, 2021.
Well, we had to mention it! This past week has been 'interesting' for many vehicle owners and yet, with all the craziness occurring with the pumps, there's been some extraordinary news coming out in the EV space. 
From recent statistics indicating that despite historically low car sales, electric vehicles have been bucking the trend, to an $11.4 billion investment by Ford into their electric vehicle factory infrastructure, there's plenty of news to sink your teeth into in our quick-fire round.
As for this week's main stories, we'd like to change things up a bit. Prepare to be whisked away from all this commotion and be taken on a voyage to the fascinating world of luxury EVs. So, it's time to sit back, relax, and peruse some of the finest news in this fascinating world of EV splendour. Sadly though, we're fresh out of caviar. 
A Luxurious Future: The Rolls-Royce 'Spectre'
Rolls-Royce is a name synonymous with high-quality and straight-up poshness. Dating back as far as 1884, the company has had a colourful and varied history, one that spans over three centuries!
As such, the prospect of this respected company turning their eyes towards an electric future, away from their illustrious petroleum past, is yet another signpost pointing to an undeniable truth. EVs are the future.
But enough of me prophesying, let's get down to the nitty-gritty. As part of their plan to be all-electric by 2030, the Rolls-Royce Spectre will be the company's first foray into the EV sphere. Set to debut in late 2023, not a great deal is known yet regarding technical specifications, but it can be seen from the rather captivating images released by the company, that the Spectre will be a luxurious coupe, with an electric twist.
Tests on public roads are now being carried out. If you're lucky, you might even spot one yourself. For more information, check out this article
Lucid Luxury: Deliveries for the Air EV Set to Begin
Boasting "Tesla beating range", the new EV from Lucid certainly isn't pulling any punches. For those unaware, the California-based car manufacturer recently began production of its all-new EV, the Lucid Air.
For those 13,000 lucky enough to get in early, Lucid will be starting deliveries of their $169,000 Dream edition towards the end of this month (October at time of writing). The manufacturer plans to hit a capacity of 90,000 deliveries per year within the next two years.
With out-of-this-world handling and torque, Lucid is taking EVs to a whole new level with this incredible machine. With infrared-light blocking glass, a sleek aerodynamic exterior, and tons of tech on board, many have claimed the Lucid Air to be the future of cars, and it's not so difficult to see why. 
For a hands-on, extensive review, read more here.
Quickfire Round:
So now you've seen the sights and you've eaten from the all-you-can-eat buffet. Most of all, we hope you've had your fill of this week's EV news highlights. Of course, if you're looking for a second dessert, check out the links below.
Until next week. #TIMETOGOEV