ev news spotlight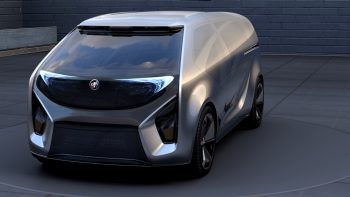 From the practical to the perplexing, EVs arise in all sorts of shapes and sizes. With so many brilliant minds around the world working every day to push the boundaries of what we believe is possible, it's no surprise that some like to go a step further and think 'outside-the-box.'
This week, we want to showcase what the future has in store for EVs. First up, we'll be talking about the future for Dodge, who have recently announced their plans to end the production of their ICE models, in favour of producing an electric model. After that, we'll cast our eyes forward in time with the Buick Smart Pod, a glimpse into what may well be an autonomous EV future. 
If all of that hasn't sent your mind spinning, check out our quickfire round, where this week we're showcasing a whole bunch of noggin-whirring news. From Paris becoming fully cyclable in 2026, to a look at the fastest EV on the planet, there's a lot to read about.
So sit back, relax and take a look into this week's roundup of EV news.
Muscle Cars Getting Lean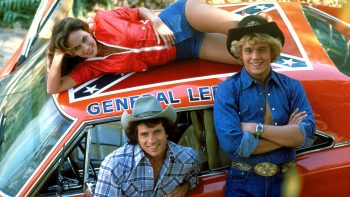 An American Classic
At 9pm on January 26, 1979, CBS broadcast the very first episode of The Dukes of Hazzard. Yes, the General Lee was reincarnated in the 2005 film, but will the Dodge Challenger now be one of the hero cars that will lead the charge of electric zero-emission transportation?
Since its debut in 1970, the Dodge Challenger has been an American icon, roaring down the open road with its sleek, super-cool bodywork. It's a car that screams sexy and we love it.
Dodge's Electric Future
With such a golden history, one can see why the recent announcement from Dodge that they'll be transitioning their Challenger and Charger models to electric may stirr friction amongst diehard fans. 
We adore the history and rebellious attitude that has always screamed 'Dodge', and we believe that by going electric, Dodge has taken a courageous step into turning this iconic vehicle into a vehicle of the future. 
Planning to have their first all-electric vehicle on the road by 2024, we can't wait to see the Dodge we all know and love come into its own in the electric age. With the first concept EV from Dodge being released in 2022, the evolution from Muscle to eMuscle is one for the history books, and we're thrilled that Dodge will have its place in the race.
Interested to know more? You can read more about Dodge's transition to electric here.
A Brave New Autonomous World: The Buick Smart Pod
What is the Buick Smart Pod?
The Buick Smart Pod isn't some far-fetched idea drawn up in a university student's house. It's the impressive result of a team of minds that want to marry what we currently know about EVs with their limitless potential. 
It's a fully autonomous EV that aims to provide those it is transporting with a seamless, effortless ride. Picture cruising through bustling cities or country roads, all while focusing on work or spending quality time with the family. 
What Makes the Smart Pod Special?
One of the most striking features is the glasshouse structure that makes up the majority of the vehicle's bodywork. It's entirely opaque from the outside, yet transparent when viewed from the inside.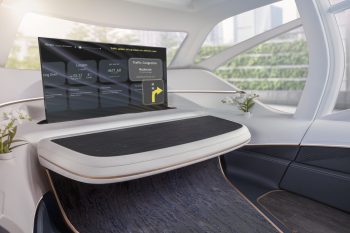 Efficiency is the name of the game here. The interior has a futuristic, minimalist quality to it, and a 50-inch LED display provides a platform for entertainment and work. As for other notable features, there are micro-LED swarm lights that replace traditional headlights, as well as a built-in audio system with noise cancelling.
So What's the Take?
While it may be tempting to look at a concept design like this and dismiss it as nothing more than a fantasy, it's important to note that all of the technology the vehicle uses is in fact already here. It wouldn't be a surprise to see a concept design, like the Smart Pod, become a reality very soon. Keep your eyes peeled.
For more info on the Buick Smart Pod, you can check out this article here.
Quickfire Round:
This Week's Numbers:
$1.5 Billion – To be invested by CARB in clean cars, trucks and mobility options
28 miles – Distance the Segway E45 electric scooter can travel on a single charge
328 miles – Range on the Kia EV6 2022 model
Until next week. #TIMETOGOEV