EV News spotlight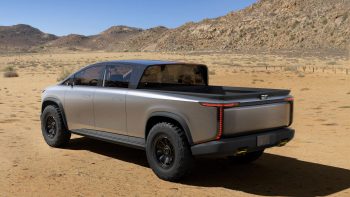 Who said big can't be eco-friendly? This week, we want to spotlight some of the larger EV's on four wheels, those who are bucking the trend of EVs as small and compact machines. They're still just as sleek though.
There are trials for an electric London bus in the works, as well as news from startups like EdisonFuture, who are looking to turn heads with their new pick-up truck and delivery van prototype. 
If you'd like a little extra reading after getting stuck in with this week's edition, check out our quickfire round! Whether you'd like to learn about the all-new electric SUV from Mitsubishi, Australia's commencement of their electric bus scheme, or how a Tesla Model X holds up against an AK-47, we've got you covered. 
Big, Red and Electric: The New London Bus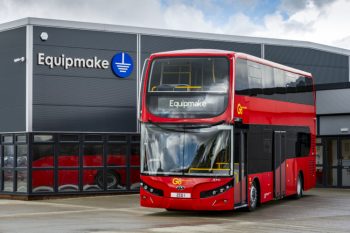 Who are the brains behind the project?
A collaboration between Equipmake and London's largest bus operator, Go Ahead, the instantly recognisable Jewel-E bus is a glimpse at what the future holds for London's famous double-decker. As part of the UK's plan to have 4,000 electric buses on the road by 2024, the Jewel E looks sleek, will be assembled in Equipmake's Norfolk facility, and brings London's red, four-wheeled tradition into the electric age. 
Let's talk… Bus Specs
There are three different lithium-ion battery options available for the Jewel E, including 325kWh, 434kWh and 543kWh versions. The range on the latter option is nothing to be sniffed at either, with claims of 300 miles being announced by the manufacturer. 
They haven't just slapped a battery in an old model either. This model is built from the ground up to be electric, using a patented thermal management system to keep the battery and motor at optimal temperatures, making for a highly efficient transporter. 
If you'd like to learn more about the next generation of London's buses, you can read more here.
A Beast on Four Wheels, with up to 450 Miles of Range
Taking EV's One Size Up
When electric meets all-American, this prototype from EdisonFuture is born. 
Fighting through the crowd of startups looking for a piece of the EV pie, the rather ambiguously named EFT-1 aims to cement its place as the go-to e-transporter of light cargo, and from what we've seen so far, it could be in with a real chance.
What Makes the EFT-1 Special?
This EV isn't *all* about size. It's decked out with plenty of comfort features as well, such as retractable steps, digital mirrors, a 17.5-inch display and an ambient lighting system to name but a few. 
That's not all either. According to the manufacturer, the EFT-1 will be available in three different versions: Standard, Premium and Super. The latter is claimed to have a whopping range of 450 miles, accelerating from 0-60mph in a mere 3.9 seconds. Something about a beast of this size accelerating that quickly is both terrifying and thrilling at the same time…
Want to read more about the EFT-1? Read more here.
Quickfire Round: