ev news
Hey EV'ers,
As summer is slowly beginning to draw to a close, you may be beginning to take a tentative glance at your favourite jumper, perhaps even juggling the idea of turning on the heating…
But once clad in your jumper and adequately warm, what do you do? Well, how about some hot-off-the-press EV news to really get tucked into? We won't judge. We promise.
So, grab yourself a drink (or two!), get yourself cosy, and let's get started with this week's news.
Supercharged Shows

A truly special week for all things EV news, the EV Summit and the Fully Charged Show have returned once again with a vengeance.
Firstly, the annual EV Summit (1-2 September) was held at Oxford's Saïd Business School. For those unfamiliar with this convention, the summit aims to bring together business leaders in the EV, infrastructure, and IT spheres (to name a few) to answer questions on a range of topics, all related to the EV space. Fancy diving in and taking a look? Click here!  
Up next, the Fully Charged Live 2021 show returns to Farnborough International with a bang! Featuring a staggering variety of electric vehicles on display, the option for test drives, exciting EV news and more, this show promises to be truly special. Running from the 3rd-5th September. Check it out here.
E-bikes – Too Fast and Furious?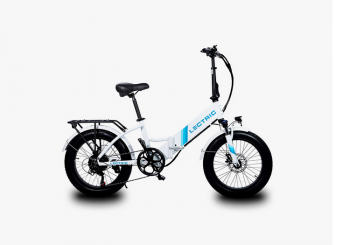 With the return to the office beginning to get into full swing, it brings with it the inevitable return of commuter traffic. Facing this, it is becoming increasingly popular to look for alternative modes of transportation, including the E-bike.
Currently, government rules state that EAPCs (electrically-assisted pedal cycles) can travel no faster than 15.5 mph, with a maximum output of 250 watts. With greener methods of transportation becoming more popular and accommodating infrastructure becoming available, there have been rumours of this limit rising to 20mph.
Fierce debates have arisen over this potential change. Is this too fast? What dangers does this pose to cyclists and pedestrians? Whilst these are currently just rumours, it's interesting food for thought. The E-bike stage is evolving rapidly, so watch this space!
Quickfire Round:
There's a truly incredible amount of news emerging from the EV space this week. We've hand-picked five of the most exciting articles and videos from this week's news. Why not dive in and take a look?
Until next week…. It's #TIMETOGOEV