How electric cars are dominating the Geneva Motor Show 2019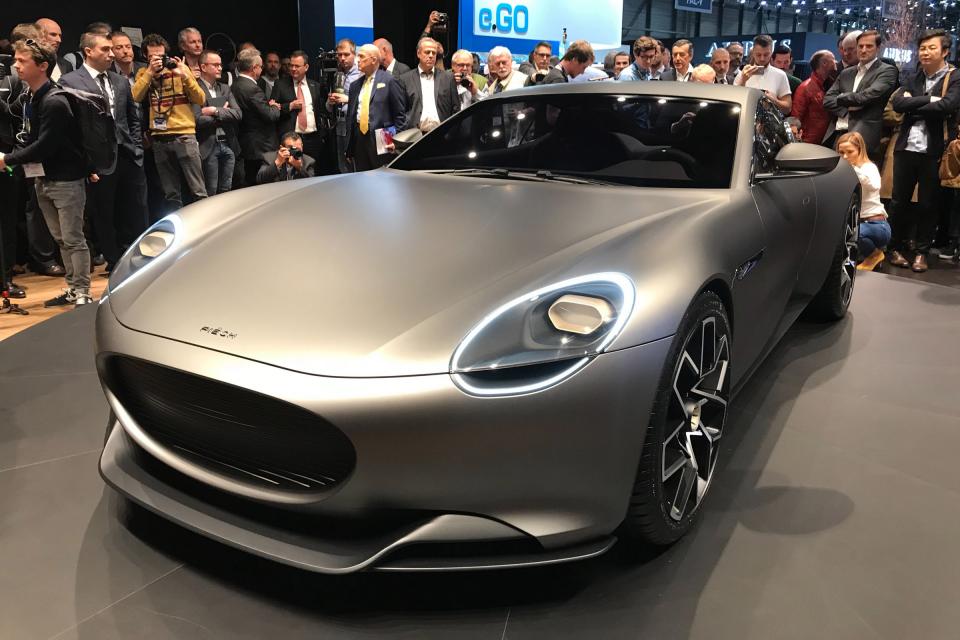 The car industry is charging ahead with electrification. The shift away from fossil fuels is a massive trend across the sector, with the majority of the firms showing cars at the Geneva International Motor Show having at least some kind of electric-powered device on offer.
The electric pulse races from the fastest to the slowest car at the Swiss event. One of the fastest is from new brand Automobili Pininfarina, the Battista, with technology from Croatia's Rimac it develops 1,900bhp.
Automobili Pininfarina development driver Nick Heidfeld told Euronews: "It has nearly 2,000 horsepower, the thing closest to that I have driven is a probably an F1 car, with nearly 900 horsepower, and this car will have more than double,"
As Citroën celebrates its centenary, it's showing off the slowest car at the show – the electric Ami One Concept. "We don't call it a vehicle, we call it an object, for urban areas. So, big cities," says Linda Jackson, the French firm's CEO. "Anybody can drive it, you don't need a driving licence, it's only 2.5 metres long, maximum speed 45 kilometres, autonomy 100 kilometres. So it's obviously a concept, but we're just testing to see where it's going to go."
The electric trend is a chance to relaunch certain brands, as Aston Martin has done with historic marque Lagonda. The British firm is eyeing markets far from home, according to CEO Andy Palmer: "Where you see electric vehicles growing in particular is places like California and China. Electric cars right now today represent about two percent of the total industry volume, so quite small actually, but in places like China they are already at eight percent, and places like California you also see them growing quite quickly. "
There are pure electric cars at Geneva, but also plenty of hybrid PHEV cars. That's to say they have a petrol engine on board, but also an electric motor, and batteries which can be recharged. Germany's BMW was showing off PHEV versions of the 3, 5 and 7-series, X3 and X5.
With so-called 'range-anxiety' an issue for customers, they believe this is the right technology for the market.
Pieter Nota, BMW board member, told Euronews: "The use case of plug-in hybrids is actually very suitable to Europe. People want to drive shorter distances with zero local emissions, they can do that in full electric mode, for example in cities. And then have the ease of mind of being able to do longer distances without needing to recharge, supported by petrol engines."
Driving the electrical surge across the car industry are the tough new EU emissions standards coming into force next year, which require manufacturers to have average emissions across their range of under 95 grams of carbon dioxide per kilometre.