The Rise of the Second-hand Electric Vehicle Market Place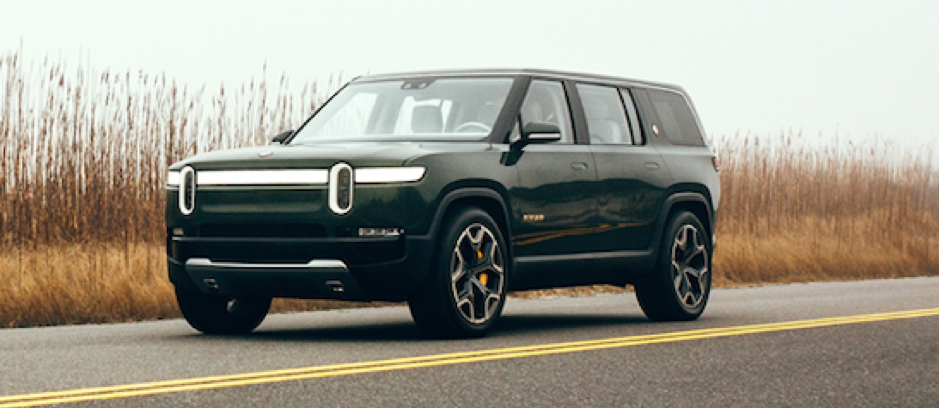 Rivian R1S SUV. Rivian is helping to change US consumer opinions around Electric Vehicles.
Changing mass consumer behaviour to make the change to go electric has been no easy task. Even with the help of The Fully Charged Show and brands like Tesla and Nissan leading the charge, it has felt prolonged. Now, however, it does feel like all the myths around going electric are busted. And the recent statistics show that we are at the tipping point for significant changes to happen.
Registrations for Electric Vehicles in the UK are up 218% in the first few months of 2020 compared to the same period last year. 
A total of 37,850 electric cars registered in the UK in 2019. A rise in demand of 144% compared to the previous year, and figures published this month showed that 6,500 new electric cars were sold in the first two months of this year in the UK, more than triple the number in the same period in 2019.
The coronavirus pandemic, of course, will have an impact (hopefully only short term) on the rapid growth. However, we also hope that the lockdown will give us all more time to consider the impact each of us has on our local and global environment. When considering our next car purchase, hopefully, more of us will decide on going electric to help combat climate change.
Dispelling myths that going electric can't be as exciting as an internal combustion engines
Two iconic brands Porsche with the Taycan and Harley-Davidson with the LiveWire; both launched in late 2019.  Both helped dispel the myths and are having a real impact on the wider general public.
Porsche renowned for its engineering prowess and Harley-Davidson with its fantastic heritage, both took enormous risks launching electric vehicles in the knowledge they'd have to win over their large loyal fan bases.
Porsche lovers are known for not embracing changes to their beloved cars readily. There was a furore when the 911 stopped being Air Cooled and when Porsche introduced Turbos to the line-up as well.  Porsche now propose a desire to move away from the internal combustion engine and go electric too! Some wondered what were they thinking?  Porsche only ever does things properly, and car lovers worldwide know that if they did pull this off, it would be a big deal. An electric car that would get petrol heads questioning a transition to EV's, and they did just that. Porsche stayed true to their racing car DNA and resulted in the Taycan receiving 30,000 pre-orders in Europe within two months of launch. With plans for Porsche to only make 20,000 in the first year of production, this shows that the demand for electric high-performance sports cars is there and more Porsche electric models would be embraced.
Harley-Davidson, the world's most iconic motorcycle brand, (some say) risked everything to create the LiveWire. Were they also going against what their core consumers want by creating a motorbike without the iconic, loud, invasive exhaust? This clean Zero-Emission Electric Motorbike could have been a disaster for Harley-Davidson. Not so! The LiveWire delivers a smile generating experience, not only winning over traditional Harley-Davidson fans by the day; it's attracting a new demographic to the brand as well.  A win-win for Harley.
These two launches have enticed people to investigate for themselves what going electric would mean for them.
Dispelling the range anxiety and lack of charging points myth
More people are now discovering that range anxiety or issues around charging aren't concerns anymore. They are also finding out that most Electric vehicle owners aren't bothered by the lack of charging points either, as they charge their vehicles at home overnight.   For those concerned about not having a charge point at home, the UK's chancellor of the exchequer announced he would invest £500m to support the rollout of new rapid charging hubs.  Once complete, EV drivers will be reassured by the fact they will never be more than 30 miles away from being able to charge their car.
To show you what this could look like, above is the plan for a solar-powered Electric Car supercharger site with supermarkets, cafes, meeting rooms and a lounge. The £1 billion nationwide scheme by Gridserve launches with the first site in Braintree, Essex this summer and is the beginning of a planned 100 sites to roll out across the UK later in 2020.
Another development this time for city dwellers wanting to go electric is from Siemens and Ubitricity.  They recently unveiled the first street in the UK with their lamp post chargers for charging electric vehicles.  Sutherland Avenue in West London (Electric Avenue) is the first, with two other adjacent roads planned to be electrified as soon as possible.
Dispelling the myth that electric cars are too expensive and there's a lack of choice.
There are currently 30 different all-electric models on the UK roads to choose from. Still, to give consumers more choice, we do need more new electric cars launched, and that is the plan.  Nearly every traditional Vehicle manufacturer and new brands like Karma, Fisker and Rivian are all planning to release new EV's to the market very soon.
For some time most people have known the running costs of an electric car to be cheaper and now they are also finding cost of ownership of an electric vehicle is an affordable option.  For example today the UK's largest independent Nissan dealer Glyn Hopkin has electric cars available for sale starting at £9600 for a 2015 Nissan Leaf.
and Tesla.com has the Model S available for sale in the UK at half the original list price.
One in five people are now considering purchasing an electric vehicle as there is a much wider choice of EV models; the Electric Vehicle driving experience supersedes that of the internal combustion engine and range anxiety is no longer a concern. It is resulting in the early EV adopters trading up and adding more affordable vehicles to the second-hand electric market-place.
The wider general public can now enjoy the lower cost of EV ownership, the cheaper running costs and also contribute to helping save our planet.  Will you be one of them?
By David Winterbourne – Founder of theevmarketplace.com
theevmarketplace.com is a global platform dedicated to buying and selling electric vehicles, with profits from the listings donated to humanitarian and environmental charities.