This weeks EV news spotlight on Mercedes, Lexus, Ducati and more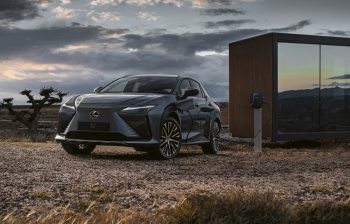 Exciting news is on our doorstep this week as Lexus and Mercedes hit major milestones in their EV journeys. There's also plenty of gripping news in this week's quickfire round, so head over there once you've had your fill of our two spotlighted stories.
As of the 20th of April 2022, Lexus has officially released their all-new electric SUV, named the RZ 450e. So far, the closest to electric models we've seen are hybrids, however the release of the RZ 450e signals a major milestone in their commitment to an electric future.
There's also big news from Mercedes, who are already well ahead of the electric curve. Mercedes have just announced that their Vision EQXX electric model has surpassed 1,000km on a single charge, travelling through four European countries on the way.
For those who can't get enough of all things EV, our quickfire round will point you in the right direction to a selection of this week's top EV news stories. First up, Ducati have released a prototype of their MotoE motorcycle, and you can check out a video of it in action here.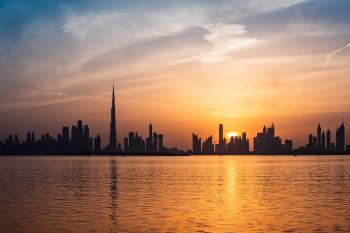 Lexus' Electric Pioneer – Introducing the RZ 450e
A Shiny New Launch
With Lexus' parent company Toyota going all-in on electric (after a rather hesitant start!), it was only a matter of time until Lexus also went the same way. So far, the brand has released what we like to call half-measures, hybrids that is.
However, Lexus have now planted both feet on the soil of an electric future with their latest release, the Lexus RZ 450e.
Entering the Modern Age
There are a lot of similarities to be seen between the Lexus RZ and its predecessors. For example, the cabin is of a similar size as the RX, and the vehicle is the same size as the NX. However, Lexus have taken extra steps to firmly establish this model as its own entity, such as the new 'Spindle Grille' seen at the front.
The RZ has full four-wheel drive, delivering 309 bhp to accelerate from 0-62mph in 5.6 seconds. With the 71.4kWh battery on board, the estimated range has been set at 250 miles.
As for gadgets on board, there's a 14-inch touchscreen which is Android Auto and Apple CarPlay compatible, as well as a completely redesigned steering wheel.
The Road Ahead
The Lexus RZ 450e is now available to order from the manufacturer's website. Estimated delivery dates are set for late summer, however no official dates have yet been given. If you'd like to learn more about the RZ, check out Lexus' website linked above!
Mercedes Clocks More Than 1,000km on a Single Charge
Marrying Technology with Safety
With a reputation for producing more technologically advanced vehicles than their competitors, Mercedes sits on the cutting-edge of today's tech – and they know it.
Constantly striving to push the boundaries of what we think is possible, Mercedes recently released their vision of an electric future, in the form of the concept cars including the Vision AVTR and the Vision EQXX.
Alongside their technological advancements, Mercedes is also proud of their rich history in implementing vehicle safety features, such as the invention of the passenger pre-tension seat belts.
A New Milestone
With this colourful history behind them, Mercedes have now achieved an all-new milestone, in the form of travelling 1,000km on a single charge. The Vision EQXX, which is now scheduled for production, travelled from the German Sindelfingen through Switzerland and Italy before finally reaching France.
Experiencing differing road and weather conditions from start to finish, the EQXX arrived at the French city of Cassis with 15% charge left. Comparing the electrical equivalent to petrol, the EQXX spent approximately 9 litres in total.
On the Horizon
We can't wait to see what Mercedes has in store for us, as they continue to push the boundaries of EV research and production. To read more about their latest feat, you can check out this article here.
Quickfire Round:
This Week's Numbers:
100,000 – BEVs delivered by Volkswagen in Q1 2022
600bhp – Offered by new BMW i7 EV
Over 500,000 – Electric cars on the roads in Norway in 2022